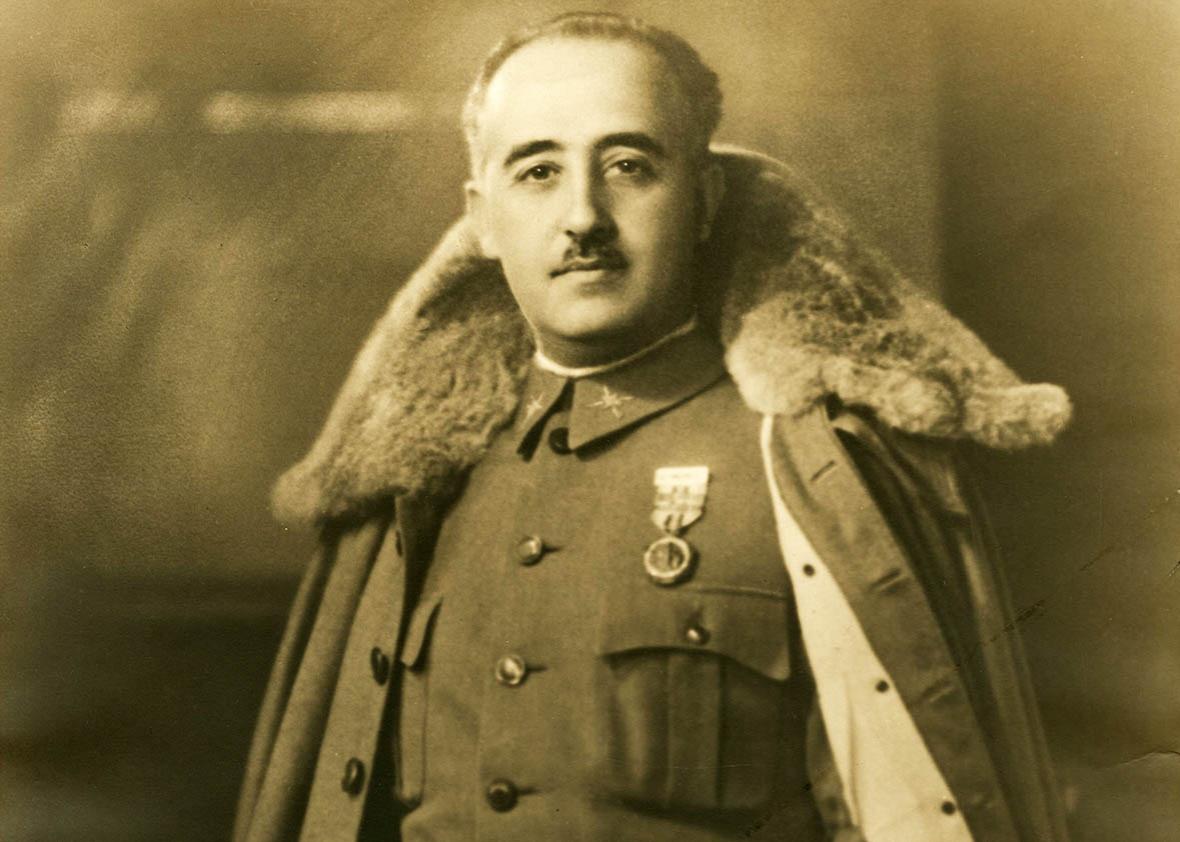 Francisco Franco 's remains of Spanish dictator are being moved from a vast mausoleum to a low-key grave, 44 years after his elaborate funeral.
Thursday's long-awaited relocation fulfils a key pledge of the socialist government, which said Spain should not continue to glorify a fascist who ruled the country for nearly four decades.
His family unsuccessfully challenged the reburial in the courts.
The Franco era continues to haunt Spain, now a robust democracy.
Family members are present to witness the ceremony at the Valley of the Fallen, a national monument and basilica carved into a mountain about 50km (30 miles) from Madrid that was built in the Franco era.
The remains will be moved by helicopter.
Prime Minister Pedro Sánchez said the exhumation was "a great victory for dignity, memory, justice and reparation – and thus for Spanish democracy".
Only a few people are being allowed to attend the event, which is taking place under high security. They include the justice minister, an expert in forensics, a priest and 22 descendants of Francisco Franco. Media are excluded but more than 200 journalists are near the site.
As part of the ceremony, a crane will need to lift a concrete slab weighing 1,500kg that covers the coffin. In total, the exhumation and re-burial will cost about €63,000 (£54,000; $70,000).
Why is Franco being moved? Full Story
Inside Bosnia's 'nightmare' camp for migrants trying to enter the EU
Aid agencies are warning of a humanitarian disaster in Bosnia, with people facing a winter without proper accommodation.
Bosnia is now a major route into the EU – 45,000 migrants have arrived in the country since the start of 2018. Full Story
Leonardo da Vinci five centuries on: Louvre in Paris opens long-awaited exhibition
It took more than a decade to prepare and was almost thwarted by a diplomatic row. Now, one of the world's most expensive art exhibitions – to commemorate the 500th anniversary of Leonardo da Vinci's death – is finally opening to the public.
The Louvre museum in Paris, home to Da Vinci's Mona Lisa, opens its doors on Thursday to a display of more than 160 Renaissance-era paintings and drawings, some of which are on loan from Queen Elizabeth II and Bill and Melinda Gates. Full Story
Other articles of interest
Stock Market Crash Stories Experts Push Equate to Nonsense
Most Hated Stock Market Bull can't be stopped by weak economy
Permabear – A Special Kind Of A Stupid One
Technology Driven Deflation Will Kill The Inflation Monster
Nothing about 1987 stock market crash anniversary
Nickel Stocks Has Put In A long Term Bottom