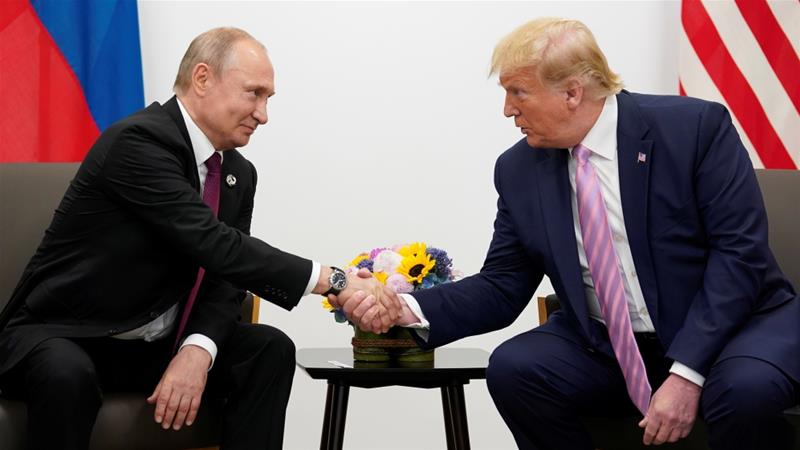 Trump Syria: WASHINGTON (AP) — President Donald Trump declared success in Syria and created a bumper-sticker moment to illustrate his campaign promise to put a stop to American involvement in "endless wars."
But with his abrupt withdrawal from what he called "bloodstained sand," the Republican president ceded American influence over a huge swath of the region to rivals and may have spun the Middle East into a new season of uncertainty.
In remarks at the White House, Trump made the case that American administrations before him wasted too much money and blood on sectarian and tribal fighting in which the U.S. had no place meddling.
"We have spent $8 trillion on wars in the Middle East, never really wanting to win those wars," Trump said Wednesday. "But after all that money was spent, and all those lives lost, the young men and women, gravely wounded so many, the Middle East is less safe, less stable and less secure than before these conflicts began."
But analysts and lawmakers said Trump declared victory for a crisis along the border of Turkey and Syria that was arguably of his own making, while underplaying the reality that he has strengthened the hand of Russia.
Critics also say the move will roll back advances made by U.S.-led forces in the fight against the Islamic State group. Full Story
Ukrainian leader felt Trump pressure before taking office
KYIV, Ukraine (AP) — More than two months before the phone call that launched the impeachment inquiry into President Donald Trump, Ukraine's newly elected leader was already worried about pressure from the U.S. president to investigate his Democratic rival Joe Biden.
Volodymyr Zelenskiy gathered a small group of advisers on May 7 in Kyiv for a meeting that was supposed to be about his nation's energy needs. Instead, the group spent most of the three-hour discussion talking about how to navigate the insistence from Trump and his personal lawyer Rudy Giuliani for a probe and how to avoid becoming entangled in the American elections, according to three people familiar with the details of the meeting. Full Story
The Latest: Police: 39 dead in UK truck were from China
LONDON (AP) — The Latest on the death of 39 people found in a truck container in southeastern England (all times local):
11:50 a.m.
British police have confirmed that 39 people found dead in a container truck near an English port were Chinese citizens.
The Essex Police force says the dead found Wednesday in the southeastern city of Grays included 31 men and eight women. The force says one victim previously thought to be a teenager was a young adult woman.
The 25-year-old truck driver, who is from Northern Ireland, is being questioned on suspicion of attempted murder but has not been charged. Police in Northern Ireland have searched three properties there as they try to reconstruct the path of the truck and the victims' final journey. Full Story
Other articles of interest
Stock Market Crash Stories Experts Push Equate to Nonsense
Most Hated Stock Market Bull can't be stopped by weak economy
Permabear – A Special Kind Of A Stupid One
Technology Driven Deflation Will Kill The Inflation Monster
Nothing about 1987 stock market crash anniversary
Nickel Stocks Has Put In A long Term Bottom