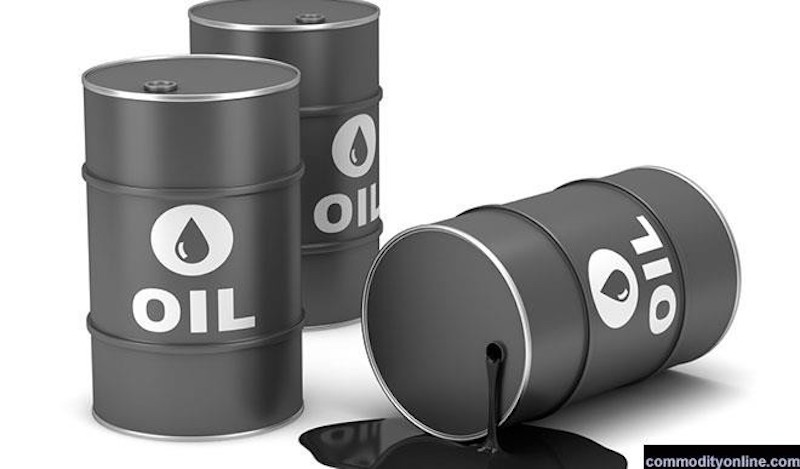 WASHINGTON (AP) — The U.S. tried to build its case Monday that Iran was behind the fiery weekend attack on key Saudi Arabian oil facilities that raised new war worries and sent energy prices spiraling worldwide. Iran denied responsibility, while President Donald Trump said the United States was "locked and loaded" to respond if necessary.
American officials released satellite images of the damage at the heart of the kingdom's crucial Abqaiq oil processing plant and a key oil field, and two U.S. officials said the attacker used multiple cruise missiles and drone aircraft.
The Americans alleged the pattern of destruction suggested Saturday's attack did not come from neighboring Yemen, as claimed by Iranian-backed Houthi rebels there. A Saudi military spokesman later made a similar accusation, alleging "Iranian weapons" had been used in the assault.
Iran rejected the allegations, and a government spokesman said there now was "absolutely no chance" of a hoped-for meeting between Iranian President Hassan Rouhani and Trump at the U.N. General Assembly next week.
For his part, Trump sent mixed signals, saying his "locked and loaded" government waited for Saudi confirmation of Iran being behind the attack while later tweeting that the U.S. didn't need Mideast oil "but will help our Allies!"
One U.S. official, speaking on condition of anonymity to discuss internal deliberations, said the U.S. was considering dispatching additional military resources to the Gulf but that no decisions had been made. Full Story
Warren offers anti-corruption plan central to her campaign
NEW YORK (AP) — Elizabeth Warren has released a proposal aimed at government corruption, providing a detailed policy roadmap for a fight she says is at the core of her presidential campaign.
The Democratic senator from Massachusetts is announcing the plan Monday in Manhattan's Washington Square Park, near the site of the Triangle Shirtwaist Co., which caught fire in 1911, killing 140-plus workers. Many of those deaths later were attributed to neglected safety features, such as doors that were locked inside the factory. Full Story
Auto strike idles more than 50 GM factories and warehouses
DETROIT (AP) — More than 49,000 members of the United Auto Workers went on strike Monday against General Motors, bringing more than 50 factories and parts warehouses to a standstill in the union's first walkout against the No. 1 U.S. automaker in over a decade.
Workers left factories and formed picket lines shortly after midnight in the dispute over a new four-year contract. The union's top negotiator said in a letter to the company that the strike could have been averted had the company made its latest offer sooner. Full Story
Other articles of interest
Stock Market Crash Stories Experts Push Equate to Nonsense
Most Hated Stock Market Bull can't be stopped by weak economy
Permabear – A Special Kind Of A Stupid One
Technology Driven Deflation Will Kill The Inflation Monster
Nothing about 1987 stock market crash anniversary
Nickel Stocks Has Put In A long Term Bottom