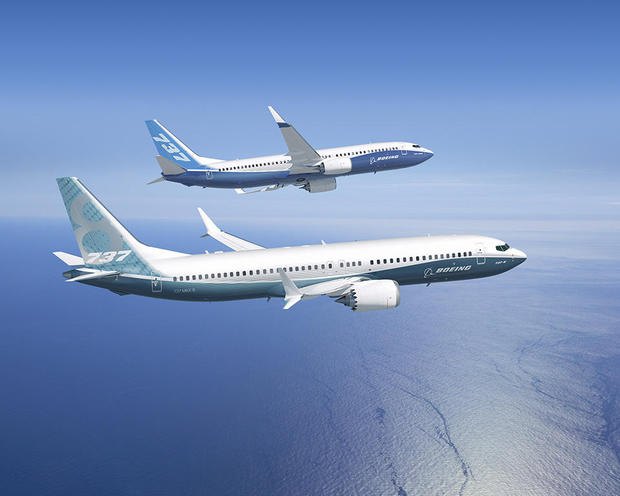 Boeing (BA) CEO Dennis Muilenburg has once again reiterated his expectations about the 737 MAX resuming services in the fourth quarter. Muilenburg made the comments during an investor conference in California on September 11, according to CNBC.
https://www.youtube.com/watch?v=KVQz3RKrUfwHowever, he warned that the timetable of the jet's return could be different in every country, given the disparity among regulators, reports CNBC. Muilenburg said, "I think the phased ungrounding of the airplane amongst regulators around the world is a possibility."
Boeing is awaiting safety approval for the 737 MAX, which has been under a global flying ban since mid-March after a software problem caused two deadly accidents within five months. Once Boeing updates the software, world regulators will scrutinize it before approving the model to fly again.
The quick return of the MAX is critical for Southwest Airlines (LUV), American Airlines (AAL), and United Airlines (UAL). Together, the three airlines own 72 Boeing 737 MAX planes. They have suffered over 35,000 flight cancellations since the MAX's grounding, costing them millions of dollars in foregone revenue and operating profit.
Why could the 737 MAX's return be in phases?
Muilenburg's concerns look realistic given the changing circumstances. On September 3, The Wall Street Journal reported that Boeing "failed to provide technical details and answer specific questions about modifications in the operation of MAX flight-control computers." It added that regulators from the US, Europe, Brazil, and many other countries cut short Boeing's August briefing. Full Story
Indonesia blames Malaysian companies for some forest fires
JAKARTA (Reuters) – Indonesia on Friday blamed four Malaysian companies, including the world's biggest producer of sustainable palm oil, for causing some of the forest fires within its borders, in an escalating row between neighbours over regional haze.
Malaysia has said Indonesian forest fires are responsible for the smoky haze that has caused air quality to drop to unhealthy levels in certain parts of the country. Indonesia has dismissed those claims, saying fires within Malaysia are causing the pollution. Full Story
2020 Dem Debates: Round Three
Round three of the Democratic debates is scheduled for 8 p.m. EDT Thursday at Texas Southern University in Houston. It's the first debate to be contained to one night, and is expected to take three hours. 10 candidates will be on stage; former Vice President Joe Biden (DE), Senator Elizabeth Warren (MA), Sen. Bernie Sanders (VT), Sen. Kamala Harris (CA), South Bend Mayor Pete Buttigieg (IN), former Congressman Beto O'Rourke (TX), businessman Andrew Yang (NY), Sen. Cory Booker (NJ), former Housing and Urban Development Secretary Julian Castro (TX), and Sen. Amy Klobuchar (MN). Full Story
Asian markets move higher on hopes for a cooling trade war
Hong Kong (CNN Business)Asian stocks rallied Friday on continued hopes for a break in the US-China trade war.
Hong Kong's Hang Seng (
HSI
) was up 0.3% at market open, gaining ground after posting losses Thursday. Japan's Nikkei (
N225
) jumped nearly 1%.
Markets in mainland China and South Korea were closed for holidays.
Full Story