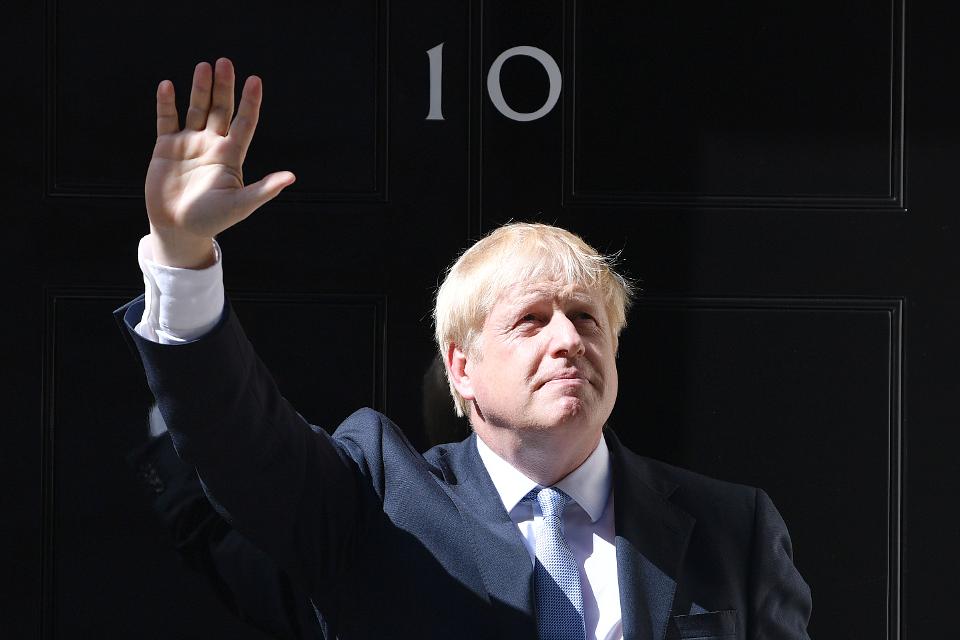 Brexit Boris Johnson Prime Minister: EU countries have agreed to "intensify" Brexit talks with the UK over the next few days.
The development comes after a meeting in Brussels between Brexit Secretary Steve Barclay and EU chief negotiator Michel Barnier, described by both sides as "constructive".
But UK Prime Minister Boris Johnson said there was "a way to go" before a deal could be reached.
The UK is due to leave the EU at 23:00 GMT on 31 October.
A European leaders' summit next week is seen as the last chance to agree a deal before that deadline.
Mr Johnson put forward revised proposals for a deal last week, designed to avoid a hard border on the island of Ireland after Brexit.
Speaking on Friday, he said there was not "a done deal", adding: "The best thing we can do now is let our negotiators get on with it."
In a statement, the European Commission said: "The EU and the UK have agreed to intensify discussions over the coming days."
BBC Brussels correspondent Adam Fleming said that, although there would be a "measure of confidentiality", EU states would still be briefed on any developments.
In Paris, French President Emmanuel Macron was asked if there was hope of a deal, replying: "Let's wait for the next few hours."
Meanwhile, the pound rose to a three-month high against other major currencies, amid increased investor optimism over an agreement. Full Story
Nobel Peace Prize: Ethiopia PM Abiy Ahmed wins
The 2019 Nobel Peace Prize has been awarded to Ethiopian Prime Minister Abiy Ahmed who made peace last year with bitter foe Eritrea.
He was awarded the prize for his efforts to "achieve peace and international cooperation".
Mr Abiy's peace deal with Eritrea ended a 20-year military stalemate following their 1998-2000 border war.
He was named as the winner of the 100th Nobel Peace Prize in Oslo, where he will receive the award in December. Full Story
Other articles of interest
Stock Market Crash Stories Experts Push Equate to Nonsense
Most Hated Stock Market Bull can't be stopped by weak economy
Permabear – A Special Kind Of A Stupid One
Technology Driven Deflation Will Kill The Inflation Monster
Nothing about 1987 stock market crash anniversary
Nickel Stocks Has Put In A long Term Bottom