Turkey Syria problems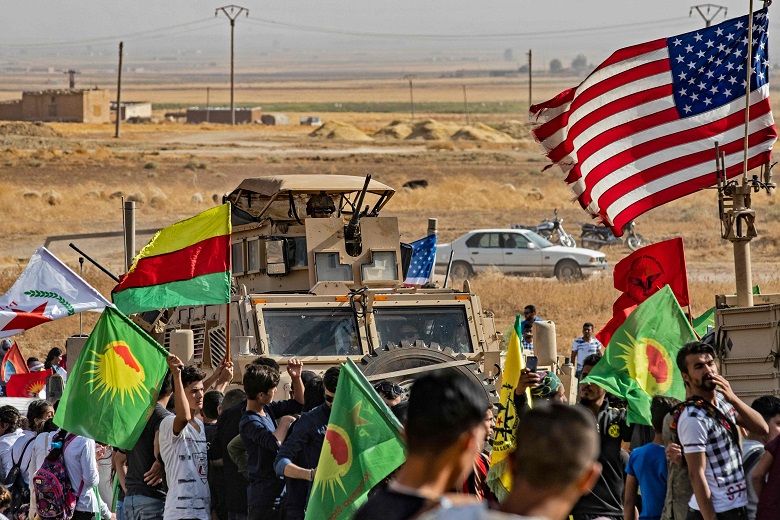 Turkey Syria: Turkish forces are stepping up air strikes and a ground offensive, as their incursion into Kurdish-held areas of northern Syria enters a second day.
Turkey's military said it had seized designated targets. There are reports of heavy fighting in the central border region, and seven civilian deaths.
Tens of thousands of people are reported to be leaving their homes.
The assault on Kurdish-led forces, key US allies, follows US President Donald Trump's decision to withdraw US troops.
Turkey says it wants to create a "safe zone" on the border for many of the Syrian refugees on its territory.
On Thursday President Recep Tayyip Erdogan threatened to send the refugees to Europe instead if it characterised the Turkish offensive as an occupation.
Many in the US, including some of Mr Trump's Republican allies, saw the withdrawal of troops as effectively giving a green light for the Turkish offensive, although Secretary of State Mike Pompeo on Wednesday denied that was the case.
Could Turkish offensive unleash IS threat?
But Mr Trump told a news conference the Turks and Kurds had "been fighting each other for centuries", and said that Kurdish fighters "didn't help us in the Second World War, they didn't help us with [the D-Day landings in] Normandy".
The United Nations Security Council is due to discuss the offensive on Thursday at the request of its current five EU members – the UK, France, Germany, Belgium and Poland. Full Story
Will 'Super Saturday' be a decisive Brexit moment?
Not the EU summit, not the prime minister's deadline, but what might be a decisive day in the immediate aftermath, already being joked about as Super Saturday.
As I wrote a couple of weeks ago, in the unlikely event that there is a deal with the EU (progress check, still unlikely but not completely impossible) then the 19 October had been pencilled in as the day when Parliament would be asked to approve the arrangement the prime minister had brokered. Full Story
How to holyday like the Soviet elite?
The Russian RivieraBefore the fall of the USSR, Tskaltubo, a small resort town in west-central Georgia, was one of the most popular holiday destinations among Soviet elites, who flocked here to visit the grand sanatoriums with their spas and restorative waters.
When the Soviet Union collapsed in 1991, however, vacationers stopped arriving, the sanatoriums shut down and the impressive buildings fell into disrepair. For years, the town survived on a trickle of visitors coming to explore the ruins. Today Tskaltubo is finally experiencing a renaissance: as tourism surges in Georgia, investors are buying the ruins and renovating these amazing spaces, allowing visitors to once again relax like Russian royalty. Full Story
Other articles of interest
Stock Market Crash Stories Experts Push Equate to Nonsense
Most Hated Stock Market Bull can't be stopped by weak economy
Permabear – A Special Kind Of A Stupid One
Technology Driven Deflation Will Kill The Inflation Monster
Nothing about 1987 stock market crash anniversary
Nickel Stocks Has Put In A long Term Bottom