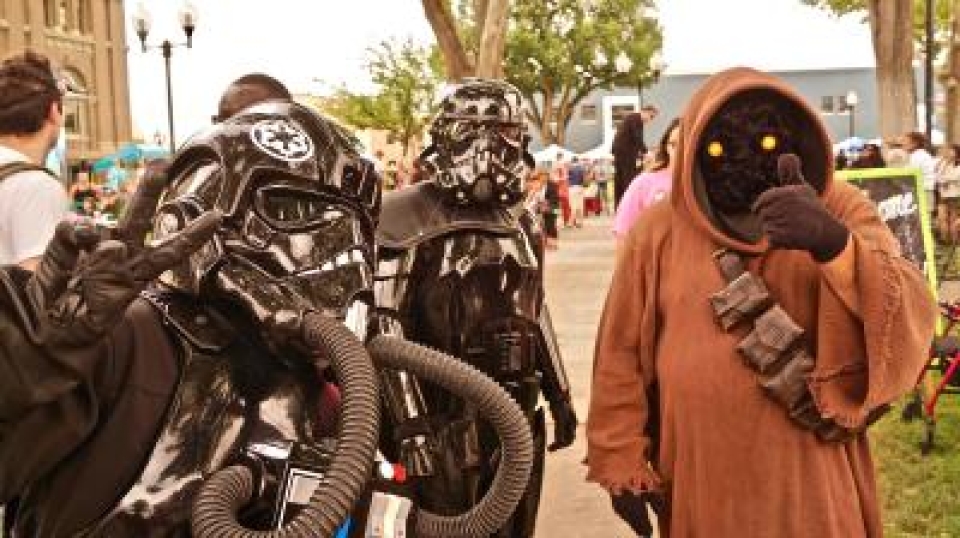 Fears that thousands of people could storm Area 51 on Friday were unfounded, with just several dozen arriving at the secretive US military base.
Millions had responded to a Facebook post in June calling for people to raid the facility in Nevada on 20 September to "see them aliens".
But nobody attempted to enter the site and only one person was arrested – for urinating near the gate.
Area 51 has long been rumoured to house secrets about extraterrestrial life.
Why are people talking about Area 51?
In June, Matty Roberts, a student from California, posted a tongue-in-cheek Facebook event inviting people to charge at the base in large enough numbers to bypass security.
Within days of its launch, the event became a viral sensation, making headlines across the world. More than three million people expressed an interest in taking part.
The US Air Force warned that Area 51 was "an open training range for the US Air Force, and we would discourage anyone from trying to come into the area where we train American armed forces".
What happened on Friday?
Not a lot.
Despite much anticipation surrounding the event, only around 75 people turned up at the front gate and nobody attempted to enter.
The only person to be arrested was a man caught urinating near the entrance and a woman was detained for an undisclosed reason, Associated Press reported.
The "raid" was more of a small-scale celebration, with enthusiasts dressing up and holding placards. Full Story
Saudi Arabia oil attacks: US to send troops to Saudi Arabia
The US has announced plans to send forces to Saudi Arabia in the wake of attacks against the country's oil infrastructure.
Secretary of Defence Mark Esper told reporters the deployment would be "defensive in nature". Total troop numbers have not yet been decided.
Yemen's Iran-backed Houthi rebels have said they were behind the attacks against two oil facilities last week. Full Story
Climate protests: Marches worldwide against global warming
Millions of people around the world held a global climate strike on Friday, inspired by activist Greta Thunberg.
Protesters across continents waved placards and chanted slogans in what could be the biggest ever demonstration over global warming caused by humans.
"Our house is on fire", Ms Thunberg said at a rally. "We will not just stand aside and watch."
The day began in the Pacific and Asia and culminated in a massive demonstration in New York. Full Story
Other Articles of Interest