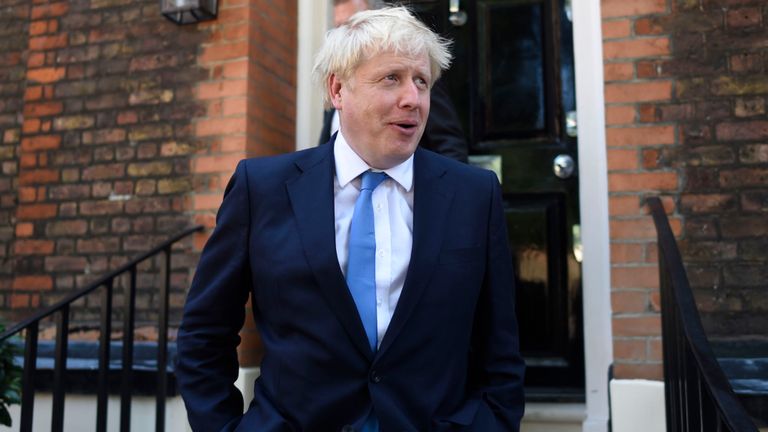 Brexit Boris Johnson prime minister 's 12 December election plan has cleared its first hurdle as MPs backed it.
They are continuing to debate and will vote later on amendments, including a Labour proposal to change the date to 9 December.
The prime minister can only hold an election with the support of MPs – who have blocked it three times.
Efforts by opposition MPs to lower the voting age to 16 and allow EU nationals to take part have failed.
Proposed changes to the PM's early election bill to extend voting rights were not selected for debate by the Deputy Speaker despite enjoying cross-party support.
It removes one major potential obstacle to a pre-Christmas poll as No 10 had said it would abandon the legislation needed for it if the franchise was altered at such a late stage.
One proposed change that will be considered is a call by Labour – backed by the other opposition parties – to hold the poll three days earlier on 9 December.
This, they argue, would ensure that university students are more likely to be able to take part because it would still be in term time.
MPs will vote on this amendment and one calling for the poll to be pushed back to 20 May before being asked to give their final approval to a 12 December poll at about 20:00 GMT. Full Story
Boeing accused of putting profit before safety by Senators
US lawmakers have accused Boeing of engaging in a "pattern of deliberate concealment" as it sought approval for its 737 Max 8 plane to fly.
The accusation came as Boeing chief executive Dennis Muilenburg was quizzed by the Senate Commerce Committee.
Senators said they had serious concerns that Boeing put profits over safety as it rushed to get clearance. Full Story
Philippines hit by deadly earthquake in south
The death toll from an earthquake in the southern Philippines has risen to seven, officials said, with many more injured.
The victims included a seven-year-old boy and his 44-year-old father who died after they were struck by a boulder, officials told the Reuters news agency. Full Story
Other articles of interest
Stock Market Crash Stories Experts Push Equate to Nonsense
Most Hated Stock Market Bull can't be stopped by weak economy
Permabear – A Special Kind Of A Stupid One
Technology Driven Deflation Will Kill The Inflation Monster
Nothing about 1987 stock market crash anniversary
Nickel Stocks Has Put In A long Term Bottom