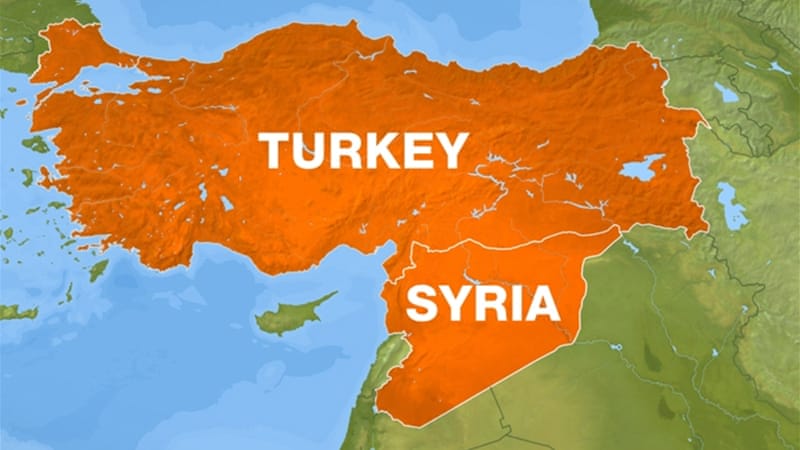 Syria Turkey: Syrian government forces have started to reach the north of the country, hours after the government agreed to help Kurdish forces facing Turkey.
Syrian state media say government forces entered Ain Issa on Monday, 30km (19 miles) south of the Turkish border.
The deal came after the US, the Kurds' main ally, said it would withdraw its remaining troops from northern Syria.
Turkey began an offensive in the region last week, aiming to push Kurdish forces from the border region.
Areas under the control of the Kurdish-led Syrian Democratic Forces (SDF) came under heavy bombardment over the weekend, with Turkey making gains in two key border towns.
Dozens of civilians and fighters have been killed on both sides.
The US announced on Sunday it was preparing to evacuate its 1,000 remaining soldiers from northern Syria.The Turkish offensive and US withdrawal have drawn an international outcry, as the SDF were the main allies of the West in the battle against the Islamic State (IS) group in Syria.
There have been fears about a possible resurgence of the group amid the instability. On Sunday Kurdish officials said nearly 800 relatives of foreign IS members had escaped from a camp in Ain Issa, where the Syrian army reportedly has now reached.
Turkey views elements of the Kurdish groups as terrorists and says it wants to drive them away from a "safe zone" reaching 32km into Syria. Full Story
The K-pop star Sulli has died aged 25
Police told the BBC the singer's manager found her dead at her home near Seoul, South Korea.
They say they are investigating the cause of her death and are working on the ‎assumption that she may have taken her own life.‎
The star, who had more than five million followers on Instagram, was a former member of the band f(x) until she left in 2015 to focus on her acting career. Full Story
Other articles of interest
Stock Market Crash Stories Experts Push Equate to Nonsense
Most Hated Stock Market Bull can't be stopped by weak economy
Permabear – A Special Kind Of A Stupid One
Technology Driven Deflation Will Kill The Inflation Monster
Nothing about 1987 stock market crash anniversary
Nickel Stocks Has Put In A long Term Bottom